Property & Casualty Insurance Recovery and Risk Transfer
Property and Casualty: Our attorneys represent major manufacturing, mining, chemical, technology, financial and government entities in insurance coverage litigation regarding a wide array of asbestos, talc, pharmaceutical, environmental, mass tort and general high-value insurance matters. We have ensured recovery of over $1.8B in insurance proceeds for our clients. We successfully represented the policyholder at trial in the largest talc coverage action ever tried in the U.S. (R.T. Vanderbilt v. Hartford Ins. et al.) – the most complex case in Connecticut history (based on number of pleadings filed) against 32 of the world's largest insurance companies. We successfully handled the case through appeal before the Connecticut Supreme Court resulting in the longest appellate opinion in state court history.
We obtained the highest policyholder recovery from the Integrity Insolvency which was one of the largest insurance litigations ever on behalf of an asbestos defendant ($53M), the fourth highest recovery for another client ($12M), and $32M from one policy a client in the Home Insurance Liquidation.
We are internationally known for our innovative approaches to limiting and ring-fencing legacy liabilities via corporate reorganization, loss portfolio transfers and insolvency.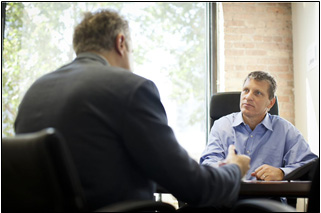 Accomplishments
"I used Steve Hoke at two companies for asbestos work. I found his breadth and depth of knowledge in this area to be unmatched in the industry."